BY ALTHEA ENGMAN
Journal Staff
Guam's business community already offers a wide range of restaurants, cafes, lounges, and bars, but we always welcome new spots to tickle our tastebuds.
Nori Lounge, a wine bar and boutique located in Hagatna, is among the new spots that aims to introduce new wines to local aficionados.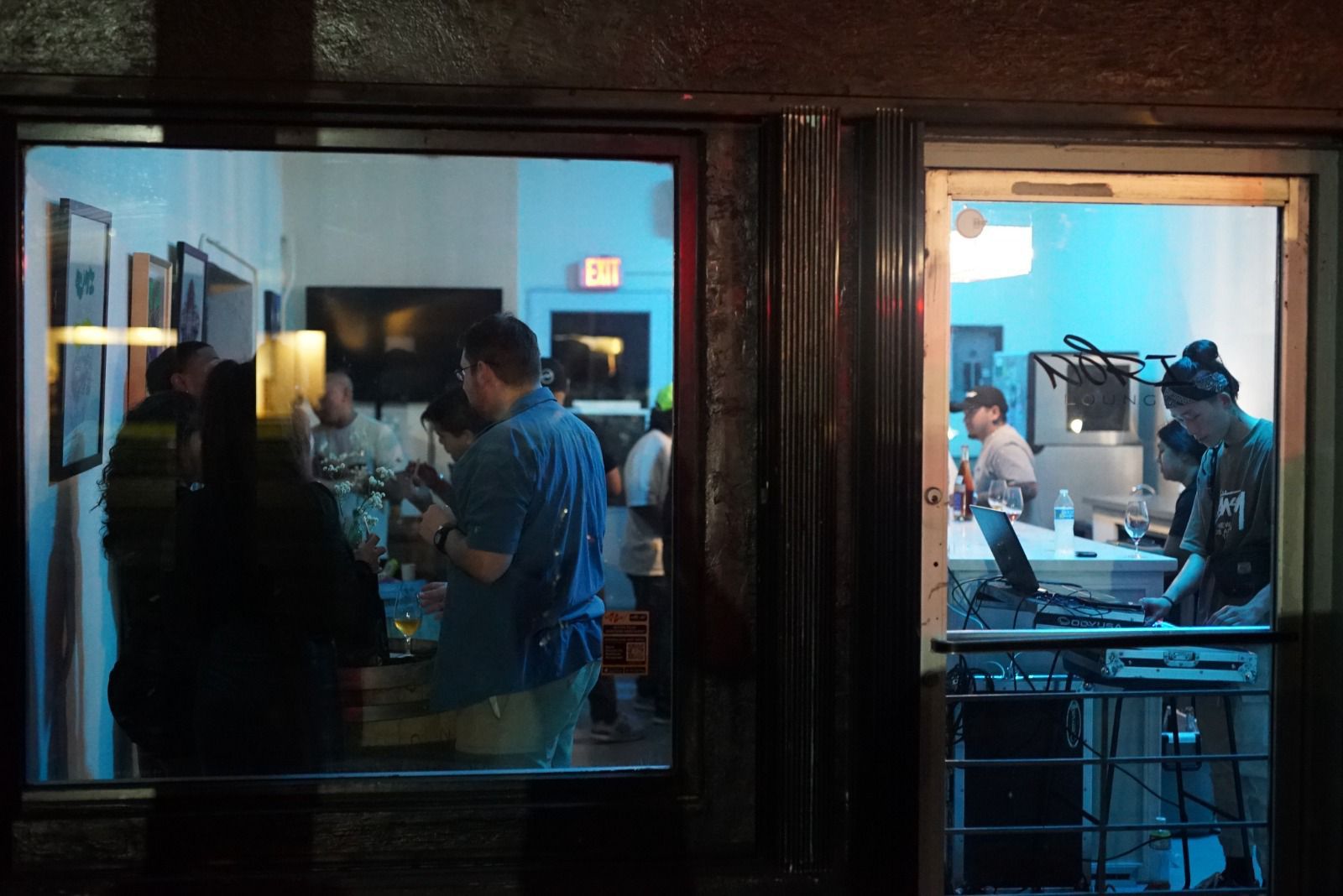 Owner Kyle Aguon held the grand opening on June 16, He shared that it was named after Japanese mixed martial arts legend Norifumi Kid Yamamoto, who also is the reason the lounge opened.
 Aguon said before his passing, Yamamoto mentioned "how much he loved the energy in the area.
"So when the space was available we decided to name a shop after him," Aguon said.
With the newly opened lounge, it not only offers natural wine, but Japanese streetwear, art, and good music provided by local artists such as Straightupjed.
Aguon said Nori was also a fashion icon and artist. "He loved music, bringing people together, and had an overly calm demeanor," Aguon said.
With an initial investment of $30,000, Nori Lounge has two employees. The lounge offers natural wine presented by The African Brothers, a food beverage company that introduced multiple wines from countries such as South Africa, Austria, Hungary, and Czech Republic to Aguon.
Aguon added that natural wine is known for not having anything artificial added to the grape growing and making process. Aguon describes natural wine as "hand picking grapes crushing them and letting it ferment naturally."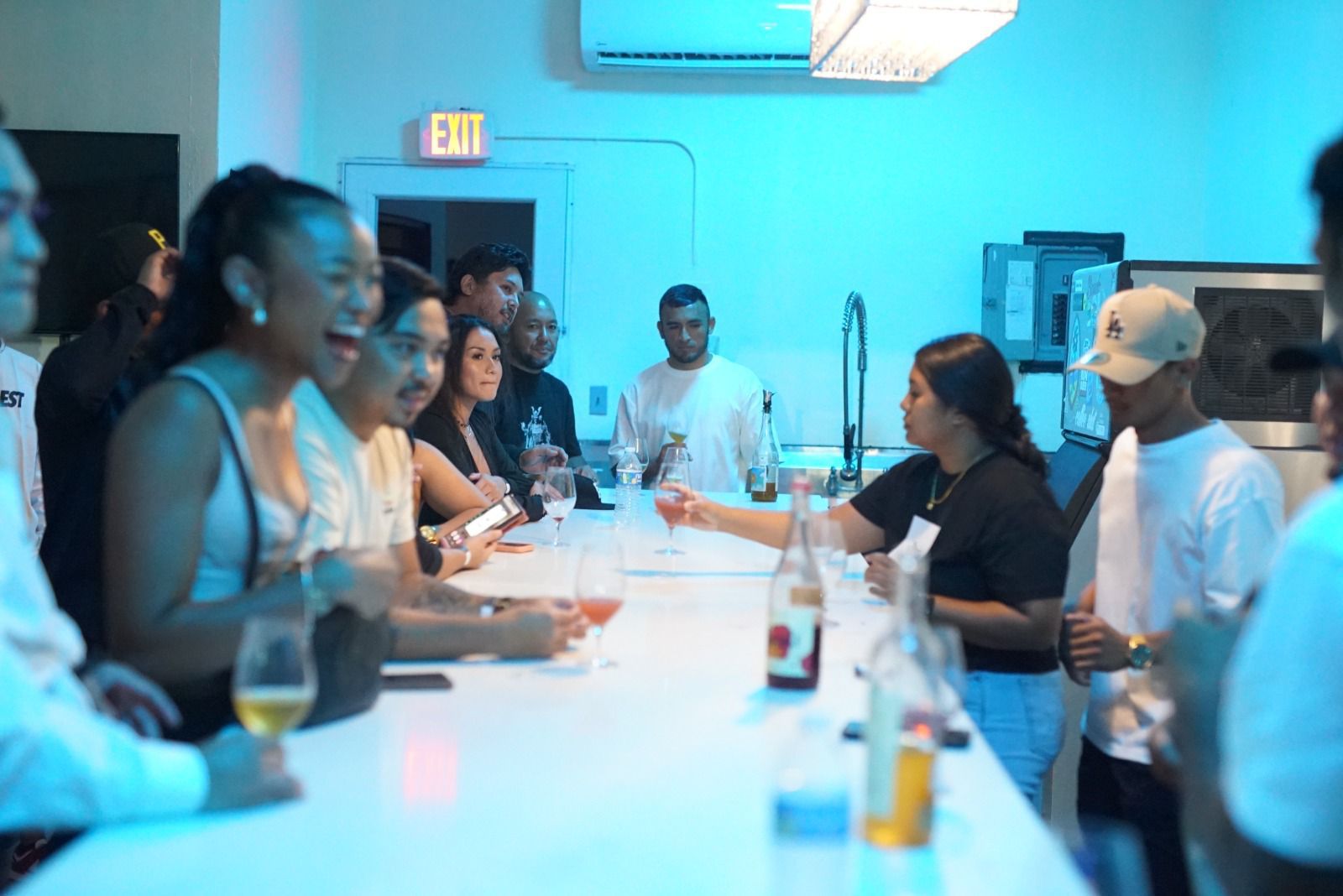 When asked by the Journal what makes Nori Lounge stand out from other local choices, Aguon said the lounge offers a unique fusion of ideas.
"Nori lounge is not your regular wine bar or streetwear boutique. Natural wine is a bit different from traditional wine with all the swirling and sipping, it is more … alive, fun, and hip," he said.
Aguon added that "the goal is to create an experience where people can come together, have fun, and cannot help themselves from constantly looking at all the cool items that is around them."
Nori Lounge is open Friday & Saturday from 7 to 11 p.m. Stay posted on their Instagram page
@noriloungeguam
for updates and entertainment announcements.
Another new and locally owned spot opened in the heart of Tumon. Operated with 15 employees, Tomhom Grill and Bar have created a space for the community to enjoy local-inspired dishes while enjoying the ambiance of local music.
Co-owners Tewid Meresbang and Joey Certeza named their bar and lounge after Tumon's CHamoru name "Tomhom".
Meresebang and Certeza said that they wanted to "create a space to share and exchange music, art, and performances with our other brothers and sisters throughout Micronesia and throughout Oceania."
To achieve this goal the owners shared their three guiding principles:
• Strive to provide better wages and benefits to workers.
• Strive to enhance business practices and procedures that are environmentally friendly and sustainable.
• Strive to generate healthy profit that puts the planet and people first.
When visiting the restaurant, you can expect delicious signature cocktails inspired by locally flavored ingredients such as the Calamansi Mojito, Pika'rita, and Duenas's Tea.
Individuals can also expect a wide range of appetizers that include local favorites like chicken wings, deviled eggs, and guacamole and chips. Local foodies can sink their teeth into dishes like the Dinanche burger, Vegan burger, and Fiesta plate. Their daily special also is reminiscent of a fiesta table with dishes like chalakilas, kelaguen, and hagun suni among others.
One of their main focuses when adding and tweaking their current menu is "reducing our carbon footprint by having vegan options while seeking ways to rely on locally-sourced ingredients" added Meresbang and Certeza.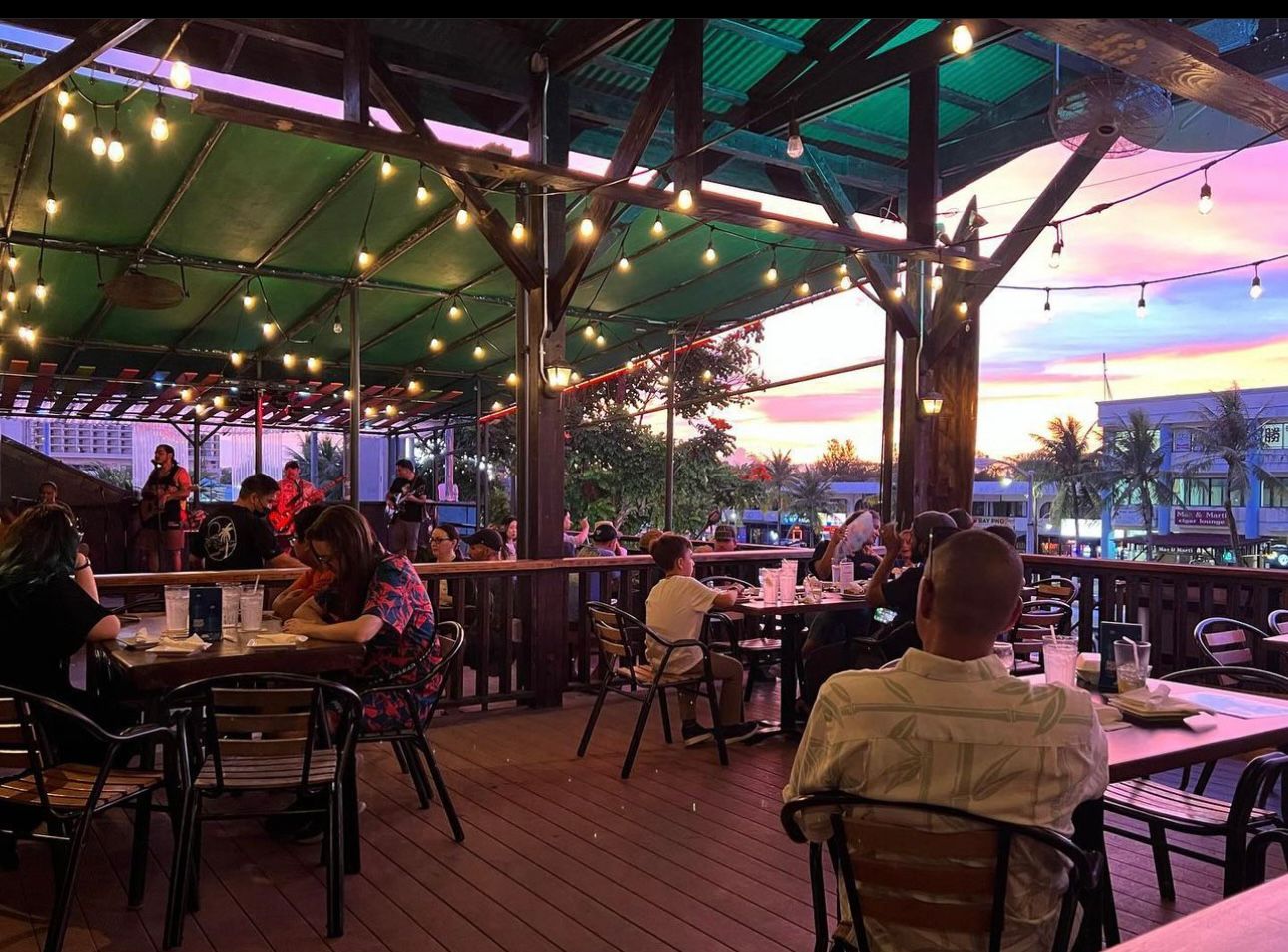 Unfortunately, following their opening on May 1, Tomhom had to close on May 21 so they could prepare for the typhoon. The Tomhom co-owners shared that they sustained damage to many parts of the outdoor area and parts of their roof.
"We have had power surges, power outages, and plumbing issues. We have had to get numerous technicians to repair our POS systems, phone service, card payment system, walk-in freezer and chillers, ovens, and sound systems," they said.
Despite all the problems they continue to keep pushing with their business and also keep serving the island community.
After the storm, the Tomhom crew volunteered at Sagan Kotturan CHamoru by cutting, cleaning, and clearing debris.
 They then organized a fundraiser to raise $2,405 for rebuilding efforts for the Sagan Kotturan CHamoru and the Palau Cultural Center.
They said both centers are an important part of preserving and perpetuating island culture, island wisdom, and island knowledge. They are an important part of passing valuable ancestral knowledge to the younger generation, the duo added.
Stay updated on their Instagram page
@tomhom_grillnbar
for hours of operations, entertainment announcements and more.
Fish Eye Marine Park announced through social media the re-opening of its underwater observatory on June 17.
Although Fish Eye Marine Park suffered extensive damage and had estimated repair and cleaning costs of $200,000 to $500,000, the observatory will be open seven days a week from 9 a.m. to 4 p.m.
And for a limited time, the attraction is offering a typhoon recovery promotion that includes a lunch buffet and an observatory admission for $22. For more information, individuals can call 671-475-7777.
mbj