BY KHYOMARA SANTANA
Journal Staff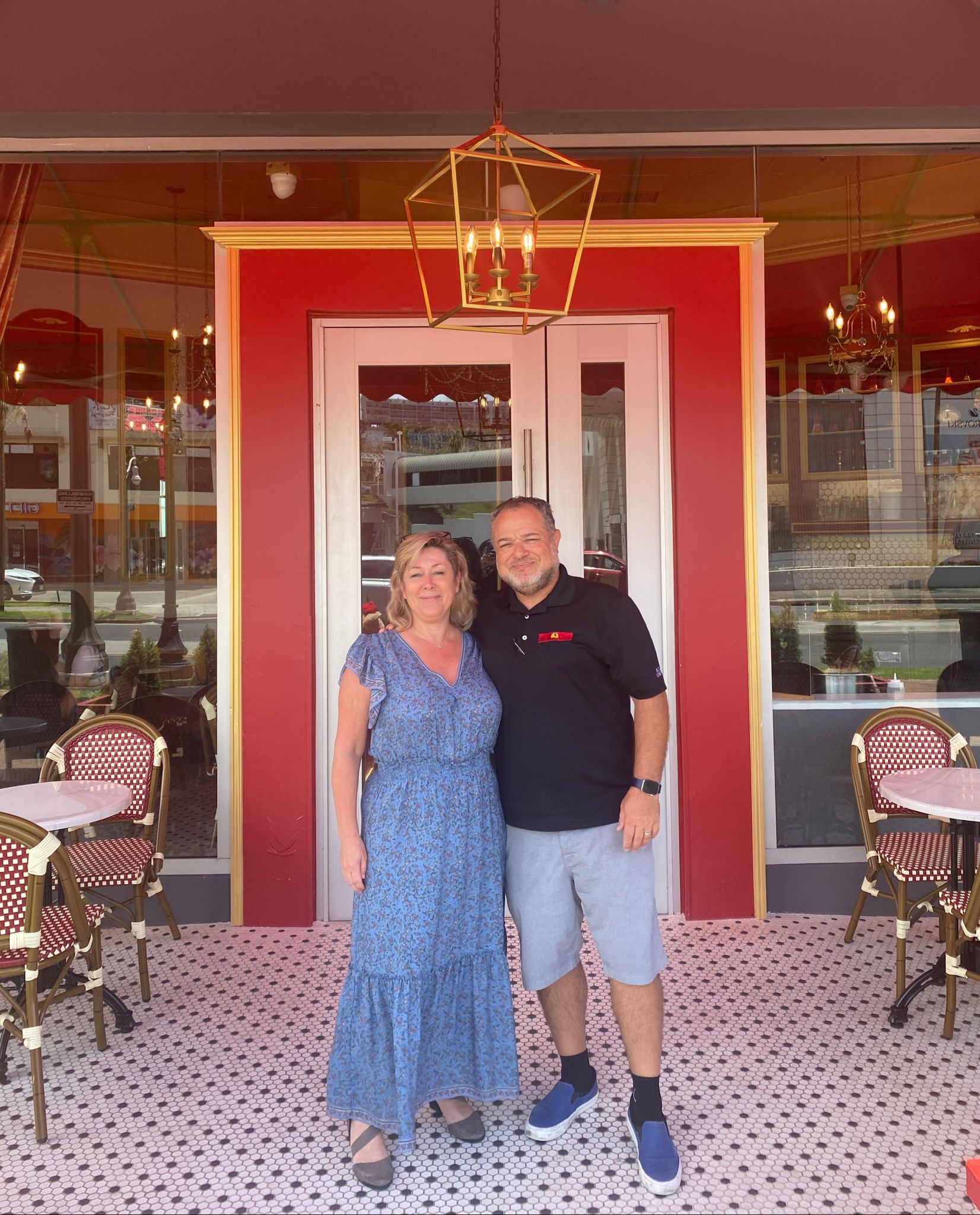 Love Crêpes, a Parisian style café with secret family recipes, opened its doors at The Plaza Shopping Center in April.
After an investment of around $250,000 and more than three months of construction, the café had a successful start, selling more than 300 crêpes per day in the first week and maintaining a high flow of customers.
Darren N. Talai, vice president of Love Crêpes and president of International Dining Concepts, said "the majority (of customers) have been local; 75% up to the typhoon were local… I'd say on average maybe we have 200 to 225 people a day."
Céline San Nicolas, president of the café and owner of France Wines Etc., was born and raised in France. She created the concept of Love Crêpes with the goal of making a traditional Parisian café with the recipes passed down to her by her grand aunt, an "old school French cook."
Other partners include Jerry Pastones, director of operations; Walter Cortes, district manager, both from International Dining Concepts; and pastry chef Michael Louboutin from Parisco.
The café, which seats 32 people, has an eye-catching design that features the look of an old Parisian café with all its characteristics. Tall mirrors, chandeliers, the famous bistro chairs, and gold details all around that give it an off island feel.
All menu ingredients served are made from scratch, including the crêpes and galettes, the sauces, and some of the drinks. The most popular menu items are the savory Deluxe Galette priced at $19.99 and the sweet Harajuku Inspiration Love Crêpe for $16.99. The menu also has vegetarian and gluten free options.
Besides crêpes and galettes, the restaurant offers French wines from France Wines Etc., Guam's only specialized French wine importers; and a variety of traditional French coffee options.
"I wanted it to be like a Parisian café, so we did a few traditional drinks that you could find in cafés in France. Obviously, we have the champagne and then we have café Liegeois… also we have an apple refresher," said San Nicolas, who added that customers can also have wine and champagne by the glass.
The café, which has around 18-20 employees, is open from 11 a.m. to 9 p.m. daily.
Talai said one of the café's major struggles in the aftermath of Super Typhoon Mawar was "trying to get products from vendors," He said, "It has been tough because a lot of their (vendors) facilities were down, so they didn't want to open their freezers and chillers very often."
On the bright side, after Mawar passed, the recently opened facility didn't sustain much damage and opened its doors just three days after the storm.
mbj