BY ALTHEA ENGMAN
Journal Staff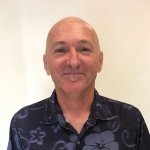 New businesses are taking advantage of Guam's positive reception of fresh offerings.
Slingstone Coffee & Tea has introduced its very own locally made coffee roasts, inspired by flavors from around the world.
With an initial investment of around $100,000, the current management team and family members have created different coffee roasts for everyone to enjoy, from light, medium to dark roast.
Peter Walls, owner of Slingstone and Green Turtle said that during the pandemic he had a "pivot when it came to deciding what I wanted to focus my energy on," which resulted in his purchasing a coffee roast machine, and buying syrup, so that now 99% of the coffee being served at the various Slingstone locations is from the company's own roast.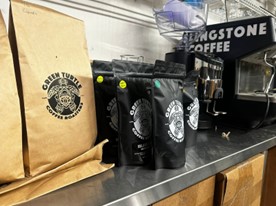 Walls has reached out to hotels and cafes to market the coffee roasts, but the current focus is supplying the Slingstone cafes and offering the community a new local option.
The blends of coffee are modeled after the roasts he enjoys from New Zealand and Australia, such as Columbian coffee.
The most popular flavor is the Island Blend, a combination of coffees that was created by Slingstone team members.
Additionally, Walls said, "We do understand that people have different taste buds when it comes to coffee, so we have created the Turtle blend which is lighter and a Marianas trench blend for those who love darker coffee, like my wife and myself."
Coffee lovers can purchase the locally roasted coffees at any Slingstone location. Prices range from $10 to $20.
For more information and updates, visit the Instagram page @slingstonecoffeetea or the website at slingstonecoffee.com
 
A great addition to activities for the community, Guam Potters Studio opened its doors in October 2022. The studio provides daily classes ranging from beginners to adults, private events, and free classes for manamkos.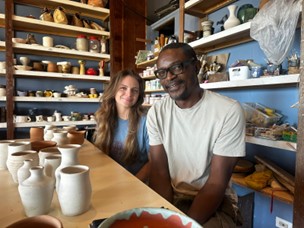 With an initial investment of $50,000 to $80,000 according to owner and instructor Telly Kongolo, the only pottery studi on Guam opened its doors with most of the studio's interior a result of Kongolo's efforts.
Described as a place to de-stress after school or work and create pottery to take home and share with friends, Potters Studio offers an intimate creative learning environment where students can try their hand at wheel throwing pottery or use their skills to make hand-built pottery.
Anne Guilbert, one of the employees shared that besides this being the only pottery studio on island, Kongolo's expertise through traveling and learning art in different parts of the world "is not only a great addition to the island but makes this business unique." She said, "He has brought everything he knows to the studio and has fused it with the local culture on island."
Kongolo said he believes what makes the studio stand out and his favorite part of the experience is when "individuals visit the studio unsure what they will create and by the end of it they can take in the fact that they created something that can last a lifetime."
The studio offers the following services:
A beginner's class will provide a brief run-through of the ceramic processes and demonstrations on the wheel, followed by making your own creation.
An adult class provides for those who want to focus on wheel-throwing techniques and accommodates those with certain skill levels and those who would like to explore other techniques.
Additionally, the twice-monthly Wheel & Wine prepares you for the weekend with a pottery session and a glass of vino. Participants can use a variety of techniques to create their piece while sipping their drink and enjoying the company of others.
Every first and third Wednesday of the month is dedicated to free classes for our Manamkos to keep them active and artistic.
Other services provided are optional glazing class, and Potters Studio is open for private events for birthday parties, corporate team building, or just a day with family and friends.
Services range up to $75 to $100 per session during different times and days of the week.
Stay updated through @guampotters on Instagram or visit the website guampotters.com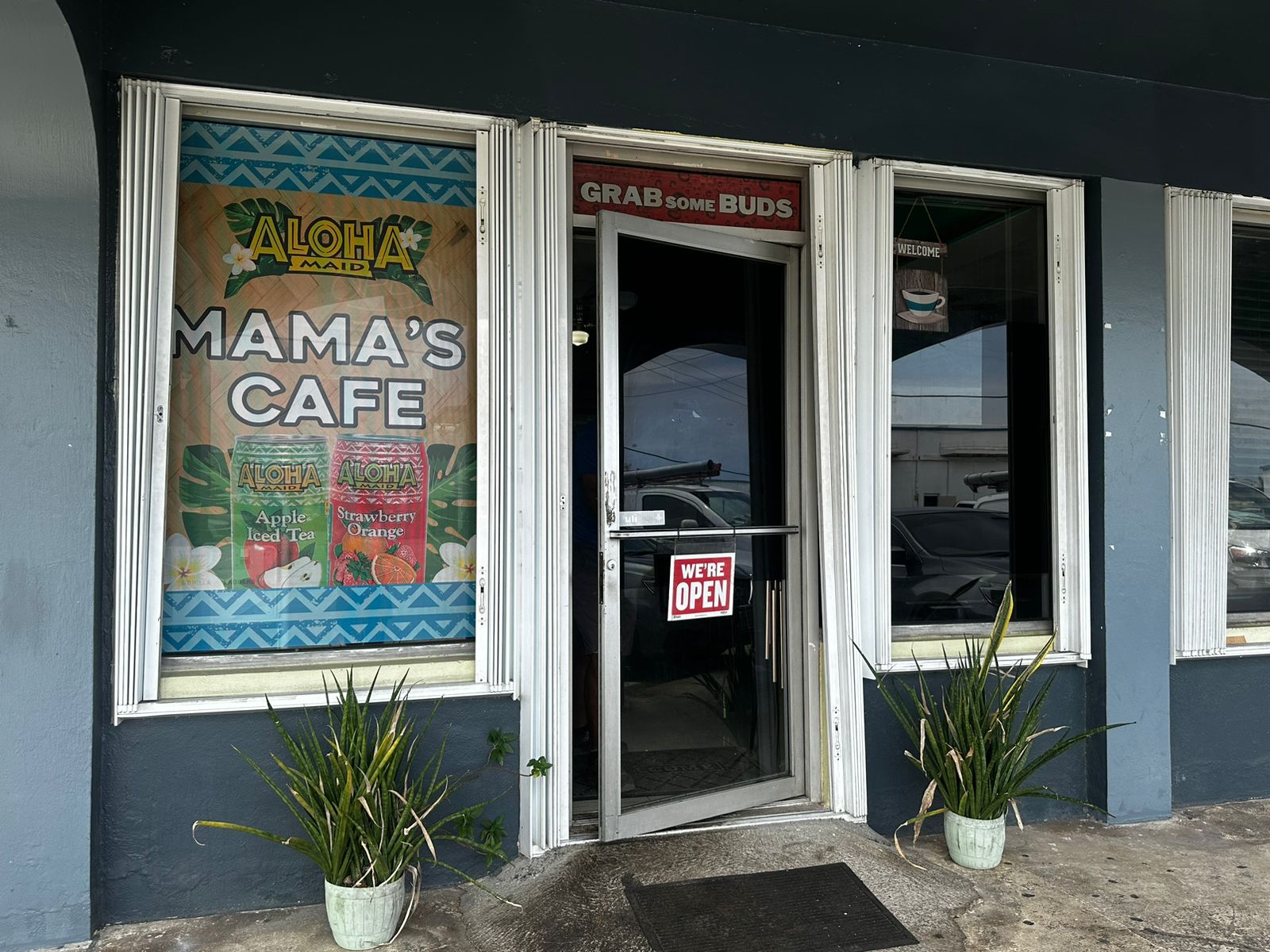 Mama's Cafe, a family-owned restaurant serving Filipino favorites and delicacies, located in Harmon Industrial Park recently opened its doors in May.
Mama's Cafe offers various Filipino favorites and delicacies ranging from Kare Kare, Dinakdakan, Sinigang, Adobo among others, as well as popular Filipino desserts such as Halo Halo.
Son of owner Berlyn Ramos, Christian Gyles Ramos, told the Journal that growing up, he and his siblings always saw his mother's love and passion for cooking and the excitement it brought to many people that she cooked for. He said, "It has always been a dream of hers to have her own restaurant where she is able to use her love and passion for cooking and share it with others through the food. But due to financial constraints, she had to hold off on her dreams until it was made possible this past May. My siblings and I are very happy that this opportunity was finally made possible for our mama".
Christian shares that when a customer walks into Mama's Cafe, they would feel as if they were walking into a Filipino home with the smell of delicious food cooking, Filipino music playing in the background, accompanied by their mother's hospitality welcoming you. He describes it in such a way that, "It would feel like home away from home."
Open from 7 a.m. to 1 p.m. Monday through Saturday, Mama's Cafe also sells platters for large parties. Orders can be placed via phone at (671) 969-2529, via Instagram @mamascafe.gu, or stop by Mama's Café, located in the same building as Slurp n Burp. mbj