Parsons Government Services Inc
. of Pasadena, Calif., was awarded a $34,291,600 firm-fixed-price contract for family housing replacement. Bids were solicited via the internet with four received. Work will be performed in the Marshall Islands

 [at the

U.S. Army Garrison on 

Kwajalein

 Atoll], with an estimated completion date of Feb. 27, 2027.
The contract for housing in Kwajalein was awarded Aug. 18 by the U.S. Army Corps of Engineers in Honolulu.
Parsons Corp. was awarded in 2020 a $30 million two-option contract for replacement of runways, taxiways and parking aprons at the Bucholz Army Airfield in Kwajalein.
Mobius Parsons Solutions LLC is providing test support services at the
Ronald Reagan Ballistic Missile Defense Test Site through 2027.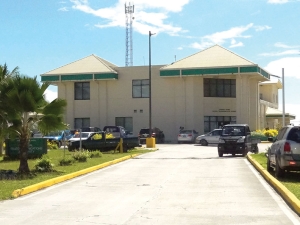 The U.S. Department of Agriculture Hawaii/Western Pacific is providing a $25 million ReConnect grant to the Marshall Islands National Telecommunications Authority to connect people in remote and rural areas in the Marshall Islands to high-speed internet, according to an Aug. 22 release from USDA.
The $25 million will be used to deploy a fiber-to-the-premises and fixed wireless (licensed) network to provide high-speed internet. "This network will benefit 6,402 people and three educational facilities on the Kwajalein Atoll and Majuro Atoll in the Republic of Marshall Islands. [The] Marshall Islands National Telecommunications Authority will make high-speed internet affordable by participating in the Federal Communications Commission's Affordable Connectivity Program. This project will serve socially vulnerable communities on Kwajalein and Majuro," the release said.             
The grant is part of a fourth round of ReConnect grants, funded through the Bipartisan Infrastructure Law.  Applicants to 
ReConnect
 Program funding must serve a rural area that lacks access to service at speeds of 100 megabits per second download and 20 Mbps upload. Applicants must also commit to building facilities capable of providing high-speed internet service with speeds of 100 Mbps (download and upload) to every location in the proposed service area. All awardees will be required to apply to participate in the Bipartisan Infrastructure Law's Affordable Connectivity Program. The ACP offers a discount of up to $30 per month toward internet service to qualifying low-income households and up to $75 per month for households on qualifying Tribal Lands. mbj