BY KHYOMARA SANTANA
Journal Staff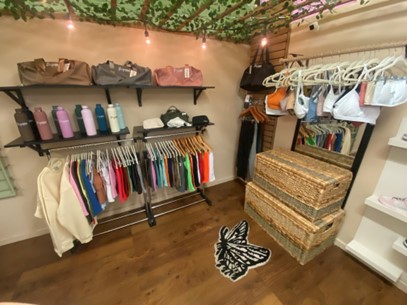 Two years since its opening, Drip Served Daily, a clothing and accessory shop located at the Agaña Shopping Center's Marketplace, has gained local recognition. 
Jade Cruz, Drip Served Daily's owner, first started by selling jewelry online. After opening the store in Agaña in May 2022, the shop was primarily known for having the biggest selection of Croc accessories or "Jibbies" on Guam. Cruz soon expanded to sell Drip Served Daily's own line of activewear, unisex apparel, accessories and shoes.
Shemia Cruz, one of the store's four employees, said that what gained them more recognition in their niche market was their wide variety of Jibbitz, which are priced at $3 each and are the top selling item in the store.
The store, which gets around 50 customers per day, sells stainless steel jewelry starting at $12, hair clips starting at $4, and Drip Served Daily's activewear shorts and tops are $30 each. Besides those, trendy duffel and belt bags are also available, which start at $28.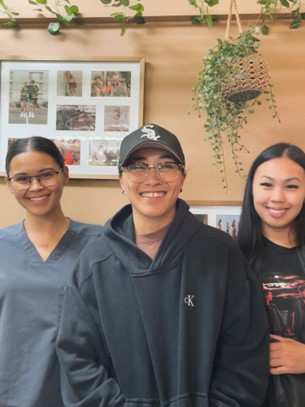 The brand is also partnering with Hooked on Kicks, a sneaker reseller that brings shoes to Guam that are harder to find at a local sneaker shop. Hooked on Kicks shoes are available at Drip Served Daily and any special sizes or styles can also be ordered in-store.
For those who prefer online shopping, the store recenttly launched a new website and most of its products are available online for ordering. The boutique ships off-island to the U.S. and Canada.
Drip Served Daily will also be participating in the upcoming Ina Wellness Fest, Guam's holistic wellness experience, on July 29 at the Hotel Nikko Guam.
The store reopened less than a week after the passing of Super Typhoon Mawar. Customers can visit from 10 a.m. to 8 p.m. Monday through Saturday and 10 a.m. to 6 p.m. on Sundays.
mbj