BY KHYOMARA SANTANA
Journal Staff
As hotels in Guam assess damages endured during Super Typhoon Mawar, a little more than two weeks from its passing, some say it's too soon to know estimates on damage and repair costs.
Many hotels suffered structural damages, water and power service interruptions, as well as equipment and electrical damage.
Regardless of the storm, hotels have been taking emergency response guest requests from federal and humanitarian agencies.
However, questions arise as to when hotels will be able to get their tourist guest numbers back up again. Now that they were just recovering from the COVID pandemic tourism numbers, hotels in Guam face yet another obstacle in the aftermath of the storm.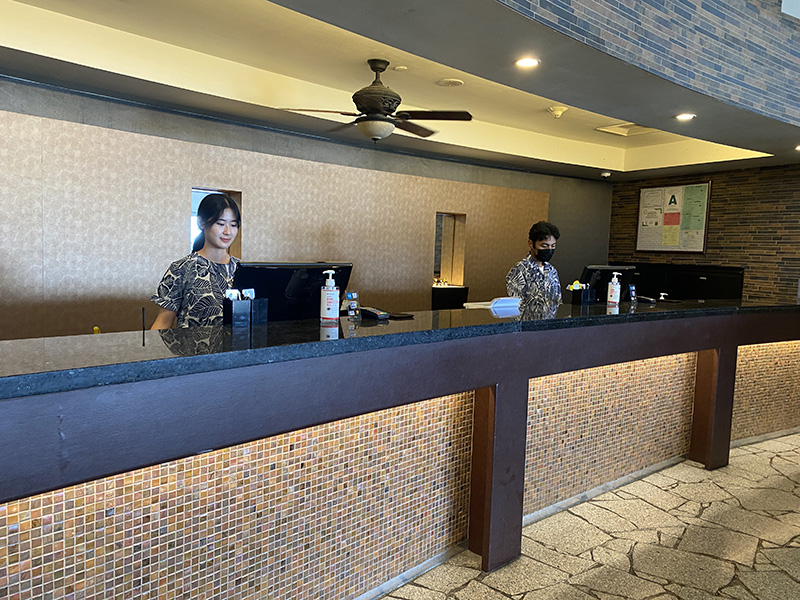 According to the Guam Visitors Bureau's April 2023 Preliminary Arrival Summary, the data shows that the island was in a 46% tourism recovery before the storm.Meaning that Guam was close to receiving half the number of tourists it received before the pandemic in April 2019.
Not only are the storm damages significant, but there is no question that Guam's tourism industry will take another step back while the island works on recovery efforts.
The Crown Plaza had water damage and many air conditioning units were ruined due to power surges. It ran on two generators for around 48 hours, as well as four water tanks that lasted throughout the interruption. The hotel got its services restored and was fully operational within a few days.
Thomas Mayrhofer, general manager of Crowne Plaza, said that at this stage "it's too early to tell" the cost of repairs.
The Hotel Nikko Guam had sustained damage in guest rooms, pool facility, restaurants, and other public areas. But its Magellan restaurant is open for breakfast, lunch and dinner, as is its lobby coffee shop in the morning.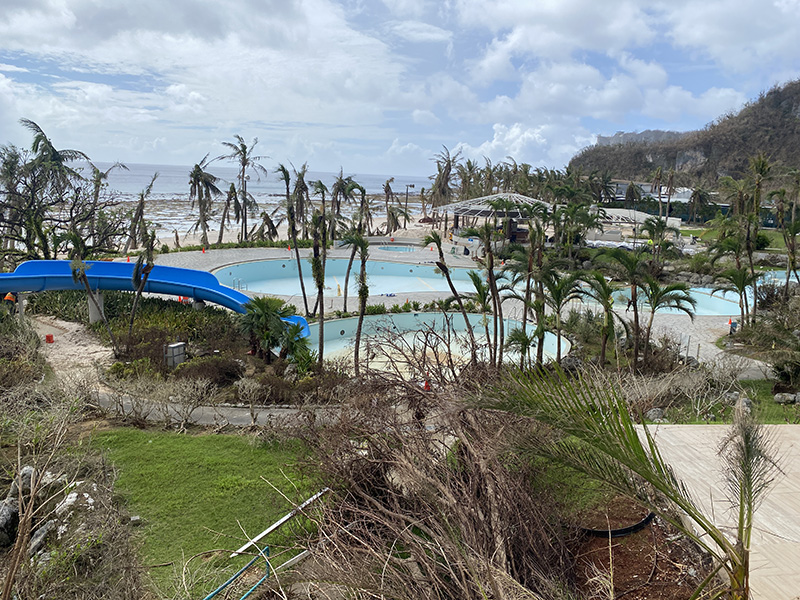 Although estimated costs are still unknown, Yusuke Shinozaki, Nikko's acting general manager, said they are significant.
The Dusit group declined to comment directly on whether the Dusit Thani Guam and Dusit Beach Resort Guam suffered any damages. However, both hotels, the restaurants, cafés and all its facilities are "fully open," the group said.
Madelaine Cosico, director of sales and marketing for the Hyatt Regency Guam; said the property suffered significant damage. "The resort is not operable at the moment," she said.
Meanwhile, the Café Kitchen restaurant is open for breakfast and lunch, offering a buffet menu.
mbj