BY MAUREEN N. MARATITA
Journal Staff
A well-known group in Guam has added another franchise to its list.
The Lee family's Chan Woo Corp is adding Auntie Anne's to its franchises, opening the first location at Guam Premier Outlets on April 29. John M. Lee, founder of Chan Woo, told the Journal at an April 25 media preview that Chan Woo holds the franchise for the region.
Chan Woo Corp. plans to have two Auntie Anne's locations by the end of 2023, with the second being in the food court of the Don Don Donki store on Marine Corps Drive, Lee told the paper. The U.S. military has also expressed interest in discussing an outlet, Lee said. "We'll engage in that conversation next year," he said.  The GPO site will offer "a minimum of 12 to 13" jobs in the market. The location will co-share the space at GPO with a Chatime Guam, a franchise that Chan Woo also operates.
Auntie Anne's in Guam offers a variety of the chain's soft baked, hand-rolled pretzels, pretzel hot dogs and dips. Its beverages include a selection of lemonades.  Menu items in Guam should appeal to a variety of consumers – offering savory dips such as a hot salsa cheese dip and a sweet caramel dip. Menu choices range from $4.79 to $8.99, with dips at $1.49 and combos also offered.
Focus Brands International owns the Auntie Anne's franchise. Mike Desquitado, senior international director of operations for Focus, said Focus was "very excited" at Auntie Anne's entry into the Guam market.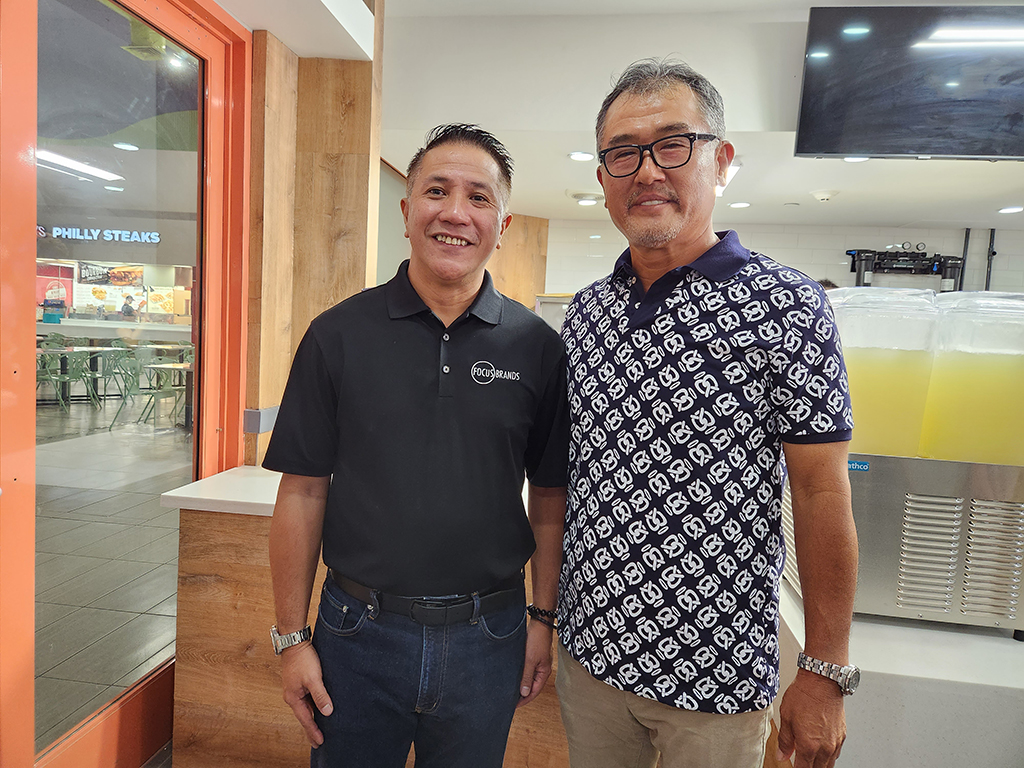 As to that entry, he said, "We wanted to make sure we found the right partner." After John Lee  contacted Focus, Desquitado said, "We have a process of selection; we saw he was a perfect fit. He's somebody who knows the market and he's hands-on."
Founded in 1988, and incorporated in 1989, Auntie Anne's Inc. experienced huge growth in the from the 1990s on, reportedly reaching $1 million in revenue in 1990 and is now one of the largest pretzel chains in the U.S. mainland, with headquarters in Atlanta, Ga. Auntie Anne's reportedly grossed $500 million in 2020.
Auntie Anne's is the largest pretzel chain worldwide and has brand recognition in Guam's major tourism markets. It now has a significant presence of more than 620 locations in Asia, to include Korea, Taiwan and Japan. The Pretzel Japan Corp. opened the first restaurant in Yokohama in March 2000. Auntie Anne's opened its first restaurant in Taiwan in November 2020 in Taipei through a partnership with IndulgeEAT Ltd. In Korea, Auntie Anne's also has a restaurant at the U.S. military's Osan/Suwon Exchange.
In addition, the chain operates in Hawaii and the Philippines, where it has 70 stores, according to Desquitado. International locations include Mexico and Venezuela.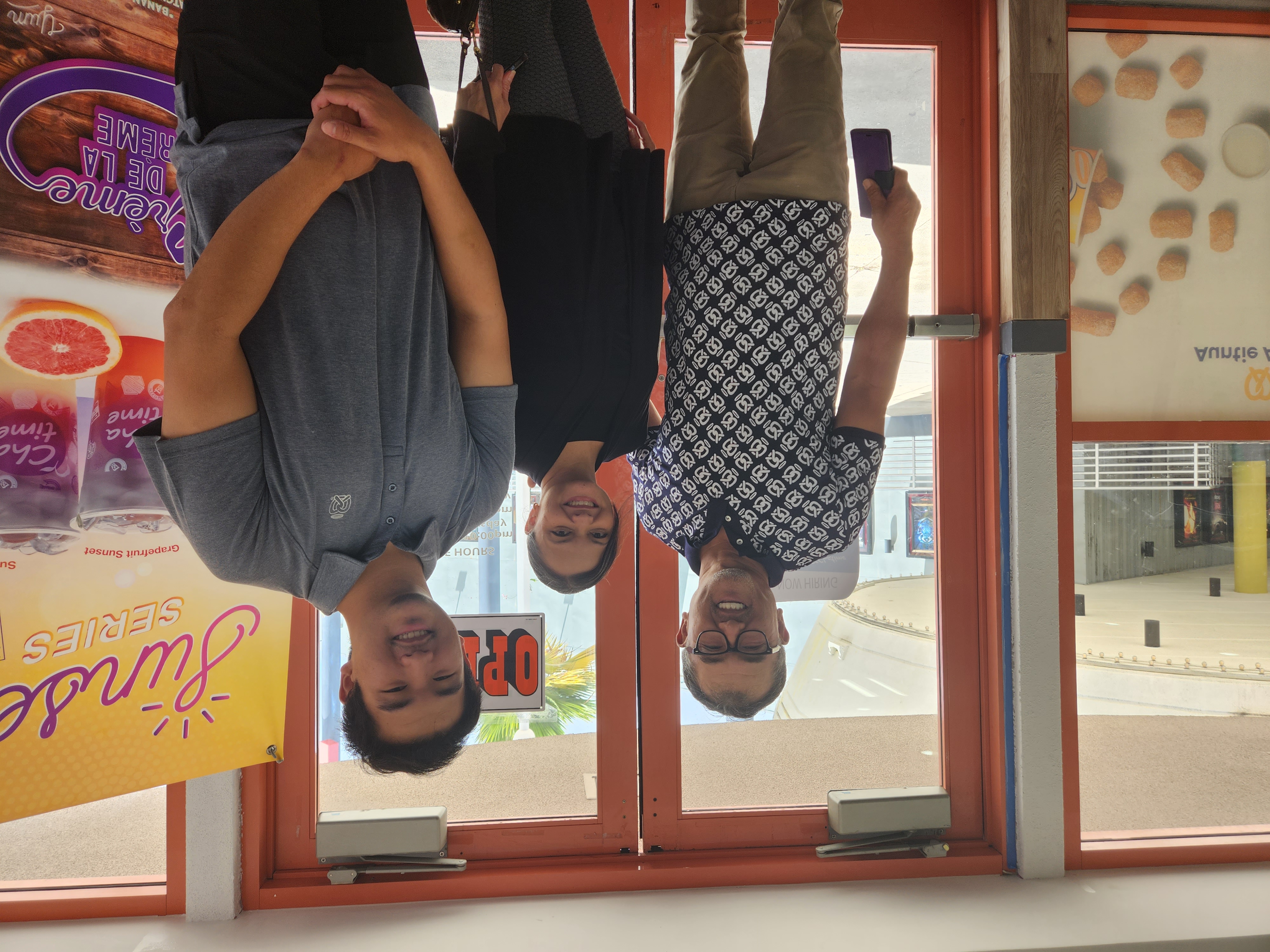 Auntie Anne's is committed to community support where it does business, Eric Lee, marketing manager for the group, and son of John Lee told the Journal. Chan Woo has a similar commitment, he said. "We'll continue to have our community outreach. … For us it's the same thing." For Auntie Anne's, Eric Lee said, "We're open to some local events we can partner with or sponsor."
John Lee founded Chan Woo Corp. on Oct. 30, 1994. The chain is named after Eric Lee's Korean name, John Lee said. Aside from Chatime, the group operates Yogurtland. Chan Woo has maintained and increased both brands, with multiple outlets on-island.
The group has about 60-plus employees, Lee said.
Focus Brands Inc., which has headquarters in Atlanta, Ga., purchased Auntie Anne's in 2010 and also owns the Cinnabon brand, which operates in Guam. Focus also operates in U.S. locations with other chains, sharing a site. According to QSR, in February, Focus surpassed "a record $3.9 billion in systemwide sales."
"We have about 6,600 locations globally. We have eight other brands in our portfolio," Desquitado said. "We are open to having locations on bases and airports …," he said. Focus has different business models, he said. "If [they] compliment each other, we're open to putting two brands together."
Pretzels are popular in Guam, and a Pretzelmaker operates in Guam also. Both Cinnabon and Pretzelmaker are operated by Robert "Chuck" Williams and Roxanne Simpkins-Williams. They are president and vice president respectively of Ono Buns Inc., which does business as Cinnabon, according to Journal files. mbj