Pay-Less Markets Community Foundation donated $20,000 to five nonprofit organizations. The beneficiaries are Guam Baseball Academy, Guam Memorial Hospital Volunteers Association or GMHVA, Guam Football Association, Todu Guam Foundation, and Victims Advocate Reaching Out or VARO.
Funds were raised from the Pay-Less Kick the Fat run/walk.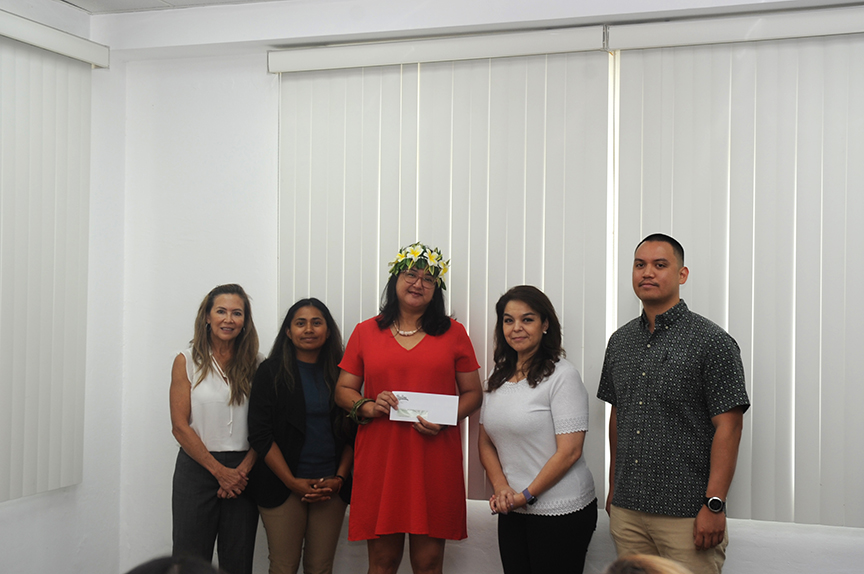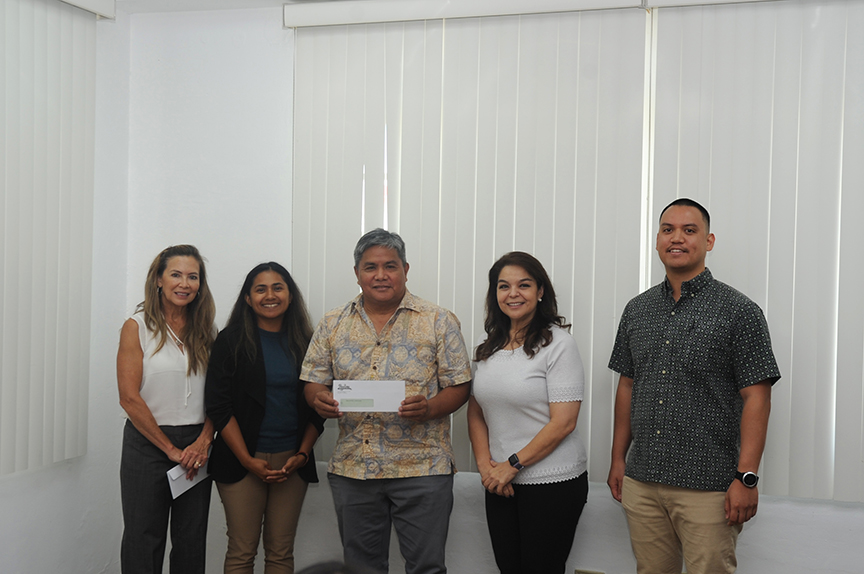 ---
The University of Guam awarded seven students from the College of Natural & Applied Sciences $2,500 total in Tanom Bernard Watson Scholarships during the university's Charter Day at its campus in Mangilao. 
The late Bernard Watson was a farmer and agroecologist who was active in Guam's farming community and with UOG for more than 30 years as an educator.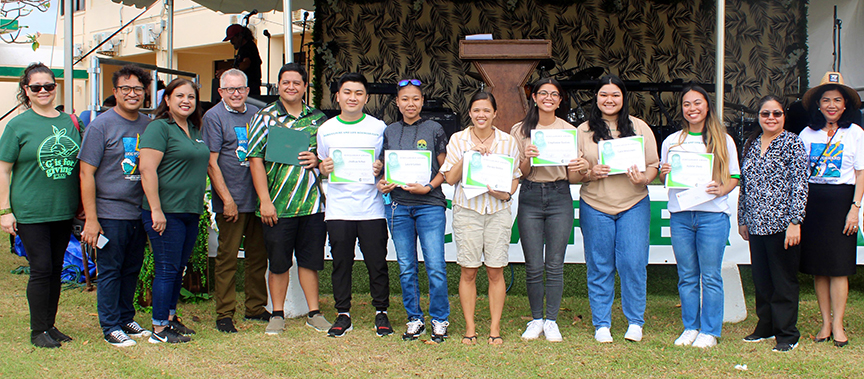 ---
JCA Guam LLC
, which does business as McDonald's of Guam on March 11 donated $5,000 of funds raised from its Golf Classic to Ronald McDonald House Charities at its Hagatna location. 
---
The Rotary Club of Guam provided judges and volunteers for the 2023 Scripps Guam Regional Spelling Bee at the Hyatt Regency Guam. The event was sponsored by ASC Trust, Triple J Enterprises Inc., Ivy Education Services, the Pacific Daily News, Island Honey Bee, Micronesian Divers Association, and AB Risk Micronesia.
The winner received a $750 cash prize, airfare and accommodation for Bee Week in Washington, DC for the winner and one guardian, a $250 gift certificate, a Merriam-Webster Unabridged Online, a Britannica Online Premium and The Samuel Louis Sugarman Award. The nine runners up received gift certificates ranging from $150 to $25.
Students and family members attend the Bee from Guam, the Northern Mariana Islands, the Federated States of Micronesia and Palau.
The
Pacific Basin Group of Rotary Clubs held a beach cleaning and tree planting event to celebrate its 50th anniversary at Gov. Joseph Flores Beach Park, also known as Ypao Beach in Tumon.
More than 100 Rotarians and visitors from Japan and the Pacific participated.
Core Tech International's non-profit organization — the Core Tech Foundation — will open its college scholarship program to students in both Guam and Saipan. The Core Tech Foundation is offering $50,000 in college scholarships for deserving high school seniors.
Applications are available online at www.coretechintl.com/foundation. mbj