BY MAUREEN N. MARATITA
Journal Staff
TAIPEI, Taiwan — and BARRIGADA, Guam — For locations that have diplomatic and other relations with Taiwan, the country nurtures bilateral relations and assists in various ways. 
Island-to-island ties
Relations between the U.S. and Taiwan are through The American Institute. AIT's Taipei Office has several hundred people to representing U.S. interests, including commercial services, agricultural sales, consular services and cultural exchanges.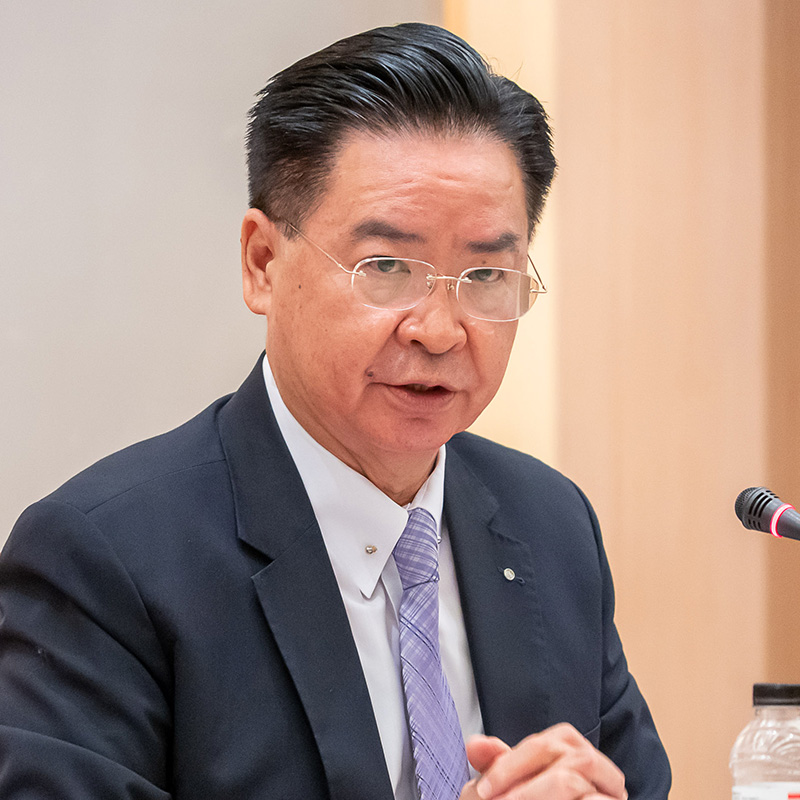 Guam has seen visits by the current and former presidents of Taiwan, and by its governors and legislators to Taiwan.
President Tsai Ing-wen has visited Guam twice, most recently in November 2017. She also visited the Marshall Islands during her 2017 trip to the region. Then-Gov. Edward B. Calvo visited Taiwan several times and the two islands have exchanged trade missions.
President Ma Ying-Jeou visited Guam, Palau and the Marshall Islands in 2010; and President Chen Shui-bian visited Palau in 2007, according to Journal files.
After closure in 2017 and delay due to COVID-19, the TECO office officially re-opened in Guam on Oct.10, 2020, alongside a National Day reception. TECO in Guam's jurisdiction also covers the Northern Mariana Islands, and there are 11 TECO offices in the U.S. mainland.
Addressing relations between Taiwan and the territory, Minister of Foreign Affairs Jaushieh Joseph Wu told the Journal after a press conference at the Ministry of Foreign Affairs on Sept. 6, "We will continue to work with the Government of Guam."
Gov. Lourdes A. Leon Guerrero told the Journal on Sept. 21 that the two islands have strong ties.
"Though the United States does not have diplomatic relations with Taiwan, we [Taiwan and Guam] have a robust unofficial relationship. Taiwan continues to be a good neighbor and valued friend. Sharing their early success in fighting the COVID-19 pandemic, Taiwan donated over 200,000 face masks and later body temperature scanners to our government and hospital facilities. Most recently, they provided support for Typhoon Mawar recovery efforts and presented a check for $200,000 to the American Red Cross Guam Chapter. We look forward to strengthening our partnership with Taiwan and embracing opportunities for agricultural partnerships, educational exchanges, and telehealth," Leon Guerrero said by email.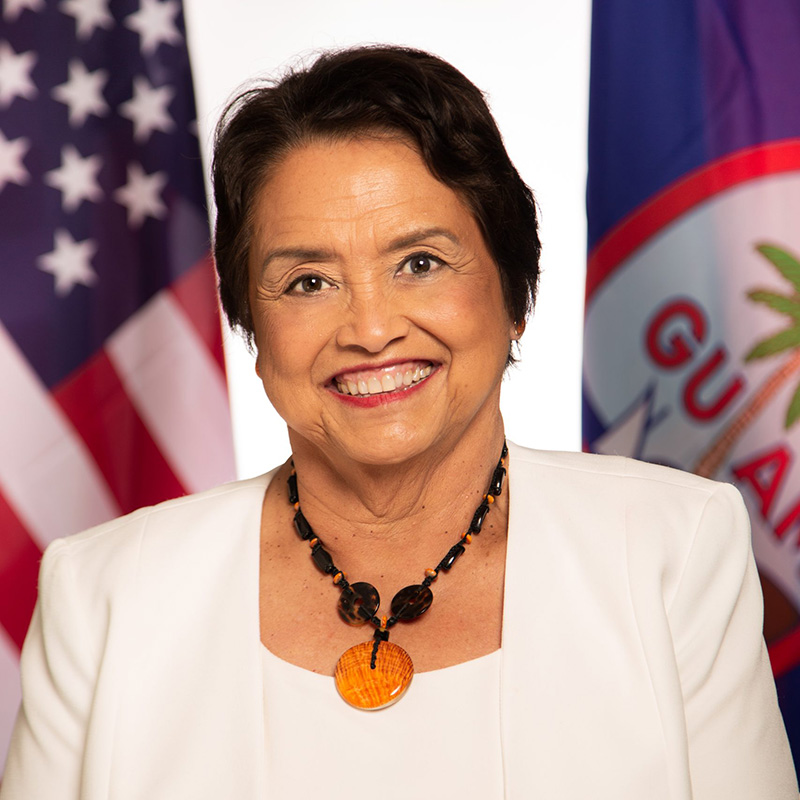 The donation to the Red Cross was made in a June 2 ceremony at the Hilton Guam Resort & Spa by Paul Yin-lien Chen, director general of the Taipei Economic and Cultural Office in Guam.
Of the donation, Wu said, "It was the right thing to do."
The foreign minister told the Journal he is aware of investment by Taiwan businesses in Guam. He also recognized the support of Taiwan's expatriate communities and their loyalty to Taiwan.
The Taiwanese community numbers about 2,000 in Guam and includes longstanding businesses in a variety of sectors. Guam also has a Taiwanese Business Association. Recent investors have been in real estate and hospitality. Lih Pao Investments LLC's chairwoman Ingrid Wu said at the opening of its Talo Verde Luxury Townhomes in Tamuning the group chose Guam for its fourth investment destination outside of Taiwan. Hongwell Group Taipei's subsidiary, Honhui Guam LLC plans to build a resort on the four-and-a-half-acre lot of the former Palm Hotel in Tumon. RIM Architects is acting for Honhui in its progress through the Guam permitting process. Kun-Tai "Kent" Hsu, chairman of Honhui; donated $10,000 to support the 2023 Taiwan-Guam Austronesian International Arts Exhibition – held at UOG and at institutions Resort Guam for $13.6 million in 2022 after Polaris Guam LLC entered bankruptcy.
Education and development
Ten University of Guam scholarship students travelled to Taiwan in July to learn about smart agriculture technology, while six National Pingtung University scholarship students spent August in Guam touring local farms and UOG's agricultural experiment stations. Two years of scholarships to Taiwan, two fellowships for graduate students from Taiwan to study at UOG each year and faculty visits from Taiwan to UOG are also planned. UOG partners include the National Museum of Taiwan Literature and National Taitung University.
Kuan-Ju Chen, senior liaison of the Asia Pacific Universities Consortium and associate professor of agricultural economics at UOG; said the university "has positioned itself as the hub of cultural exchange and workforce development for neighboring states in Micronesia and the greater Pacific region. It is vital to the ongoing collaborations with our partner institutions in Taiwan," he said. "The academic engagement between Guam and Taiwan will foster strong, vibrant, and dynamic relationships."
Education is valued in Taiwan, where 36% of its population have received a university or higher education.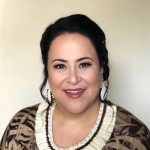 Michelle Kramer, managing director, Pacific International Inc. (Guam); is an alumna of the first class of the Pacific Islands Leadership Program, launched in 2013 between Taiwan and the East-West Center in Honolulu. The program for early to mid-career professionals aims to "develop a network of leaders dedicated to shaping the future prosperity of the Pacific region," and students study in Taiwan and at the East West Center. "It was a real eye-opener for me," she told the Journal. "Taiwan is extremely advanced and highly developed. People are well-educated." Kramer is now Guam-based but frequently travels to the Marshalls — where PII has its headquarters.
The Taiwan International Cooperation and Development Fund works in a variety of ways: lending and investment, technical cooperation, humanitarian assistance and international education and training.
Alex L.J. Shyy, deputy secretary general of the TICDF in Taipai; said, "We only provide our assistance to our allies or partner countries." This year the fund has eight projects in 30 countries. He said the TICDF can work in step with other organizations such as the Japan International Cooperation Agency and U.S. Aid. (both well known in Micronesia)
"Currently we have six different types of operations," Shyy said. These include agriculture and public health, he said. Taiwan's economy consists of small and medium enterprises, he said and welcomes similar enterprises. "We're happy to share. We like to assist them on how to promote in their sector in our partner countries." Technical missions and specialists from typhoon environments visited, especially during the pandemic he said. For companies in the private sector Taiwan can provide funding.
There are 10 students from Palau and four from the Marshall Islands in Taiwan among its foreign students, the TICDF told the Journal. One of the fund's aims is to help allies "increase their human resources." The program offers 135 degree programs and 21 that are not. Students have studied public health, science and engineering and more at bachelor, master and doctorate levels. Shyy said the Small Island Developing States — atolls like Palau and the Marshalls are a special situation. "Food security is always a significant issue for these countries, especially during the pandemic, so we focus on these areas."
Two of Kramer's nieces followed in her footsteps. Amber L. Kramer, who studied international business management at Shi Chien University, is now deputy director of the Division of Immigration for the Marshall islands. Olivia Kramer is currently studying international business in Taiwan. One of 11 Marshallese students awarded a scholarship in 2020, she first studied at the Mandarin Training Center of the National Taiwan Normal University.
Shyy said progress is evaluated. "We also see how students merge with daily life in Taiwan; they have a very good life and study well," he said.
Tourism
There are no current direct flights between Guam and Taiwan, but there are visitors between the two destinations, via a transit stop elsewhere in Asia. After Typhoon Mawar in May, the island still saw Taiwan visitors. From June 28 to July 2, 250 staff from Yung Shiu Insurance Broker Co. Ltd. arrived as part of the Meetings, Incentives, Conventions & Exhibitions segment, traveling on Starlux Airlines and then Korean Airlines into Guam.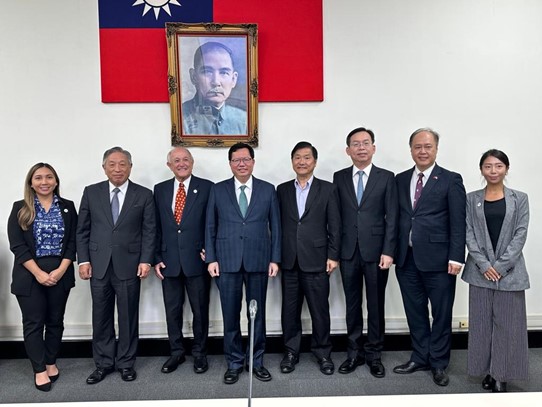 Guam saw 231 arrivals from Taiwan in August, with 4,941 visitors year to date as of Aug. 31. By comparison, in August 2019 there were 2,730 visitors, with 19,913 visitors year to date as of Aug. 31, 2019. For 2019, the figure rose to 28,216 visitors for the year, carried by China Airlines which flew four flights weekly.
"China Airlines retains its signatory status," said Rolenda L. Faasuamalie, marketing administrator with the A.B. Won Pat International Airport, Guam. "Their [Taipei-Guam] flight remains suspended," she said.
EVA Air flew the Taiwan-Guam route from June 2011 through June 2017. "EVA Air is not a signatory carrier, nor do they currently possess a valid landing permit for the Guam International Airport," Faasuamalie said. "They have not reapplied or renewed either the authority or permit with [the U.S. Department of Transportation] or the Guam airport since then."
However, after GVB launched its Air V&V (vaccination and vacation) program, EVA Air flew charters from Taiwan to Guam, beginning in July 2021.
GVB established the Taiwan Marketing Committee in 2021. Previously, the bureau grouped Taiwan with China and Hong Kong under its "greater China" marketing committee.
On Dec. 15, 2021, TECO and the University of Guam hosted the Taiwan-Guam Virtual Economic Summit and the Sister City Agreement Signing Ceremony with Taoyuan City.
GVB made its first post-pandemic trip to Taiwan in January, when a GVB delegation that included participation by the Mayors Council of Guam visited the country to celebrate the 50th Anniversary of the sister city relationship between Taipei City and Guam. GVB also hosted a banquet for what it said were "more than 80 Taiwanese government officials, travel trade [representatives], international media, airline partners, and tourism industry experts."
A Guam-Taichung Sister City Agreement was signed on Feb. 23, 2022.
Lion Travel began organizing Starlux Airlines charters to Guam from April 1. On April 9 a Starlux charter to Guam included a group invited by Lion of more than 30 Taiwan media, who visited Guam for five days. The Taiwan Economic and Cultural Office in Guam hosted a reception for media on April 9, co-hosted by GVB. Gerald S.A. Perez, vice president of GVB; recognized Paul Yin-lien Chen, director general of TECO; as being instrumental in the evolution of the flights.
After Typhoon Mawar the charters ceased, said Gabbie Franquez, marketing manager for the Taiwan market for GVB. "We only had 26 because of the typhoon."
Lion Travel was due to open an office at the Hyatt Regency Guam in October, but that initiative has not moved forward. "We really had high hopes that would happen, but the typhoon really threw a wrench into their plans," Franquez said. "Right now, we try and keep close communications with them," she said. A Lion Travel office would be welcome, she said. "That would be great for Guam residents that want to go to Taiwan. They [Lion Travel] really are a travel organization that can do it all."
Carl T.C. Gutierrez, president of GVB; and Franquez flew to Taiwan from Feb. 2 to Feb. 5 — primarily for a meeting with Vice Premier of Taiwan Vice Premier Cheng Wen-tsan (the former mayor of Taoyuan City) secured by the Guam office in Taiwan. Franquez said, "He's going to support us to get the visitors back."
 The pair met with other Taiwan officials (See photo). Franquez said Fong Wu, managing partner of Pago Bay Resort and senior advisor of the Overseas Community Affairs Council of Republic of China (Taiwan); and David Su, president of Sakura Technologies; were both in Taiwan already, and shared their Taiwan knowledge.
Guam maintains a presence in Taipei. "The Guam Taiwan Office is contracted to us," Franquez said.  GVB has not yet announced its budget for the Taiwan market for fiscal 2024, but for fiscal 2023 the budget was $700,000.
"We knew we had to keep the Taiwan market," Franquez told the Journal on Sept. 19. Aside from continuing visitors between the two islands, she said the strong ties between Guam and Taiwan are also a reason.
GVB is targeting the 2024 Chinese New Year of Feb. 10, (which begins the Year of the Dragon), which will be celebrated from Feb. 8 to Feb. 14 in Taiwan for travel to Guam directly with travel agents. "In the meantime, we are working hard to get more charter flights," Franquez said.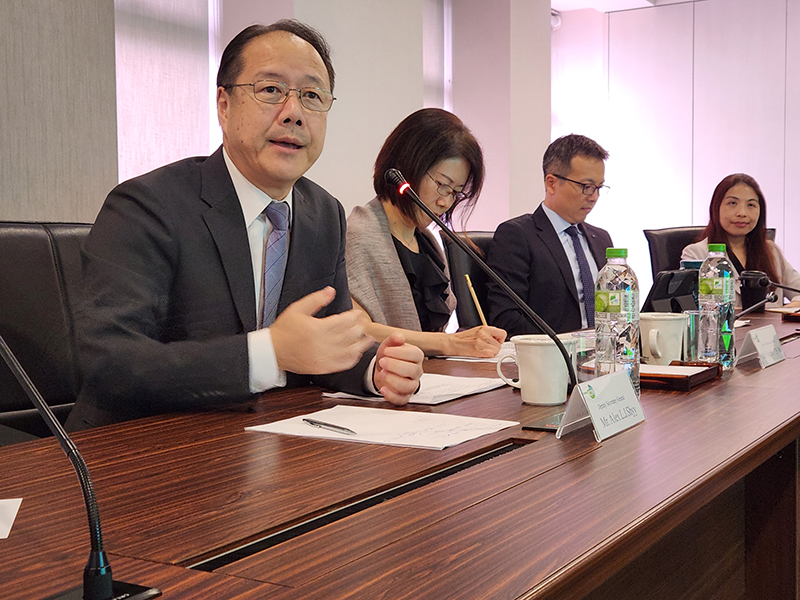 "The Taiwan market is high value," Franquez said, with Taiwanese visitors pre-spending in Guam before their arrival and during their stay. GVB visitor surveys prior to the pandemic show what attracted Taiwanese. "They really love coming for our beaches and the natural beauty we have on Guam. A lot of it was relaxation and of course shopping was also high up on the list." She said a lot of the reasons would be true today. While some visitors might classify Guam as expensive, Taiwanese visitors have disposable income. "We would see the typical Taiwan customer being at The Tsubaki [Tower]," Franquez said.
According to Taiwan media reports in September, in an Eastern Online Co. survey, more than 70% of Taiwanese plan to travel overseas in the next two years.
Special visits to Guam have included a team of 10 volunteer veterinarians from National Chung Hsing University's Department of Veterinary Medicine from Aug. 1 for two weeks to promote spaying and neutering stray animals in partnership with Guam Animals in Need, the Mayors Council of Guam, the University of Guam and the Guam Department of Agriculture. The event was "two years in the making," TECO said.
The Guam Basketball Federation hosted two games against the Taipei Men's National Team at the University of Guam Calvo Field House on Aug. 26 and Aug. 28, 2021. This was a qualifying tournament for the 2021 FIBA Asia Cup finals.
The Northern Mariana islands saw 23 visitors from Taiwan in August. Palau saw 853 Taiwanese visitors in August — 18% of total arrivals for the month, with 7,418 visitors calendar year to date of a total of 26,419 traveling on China Airlines. The airline flies twice weekly between the two countries.
– Maureen N. Maratita was a guest of the Taiwan Ministry of Foreign Affairs from Sept. 3 to Sept. 9.